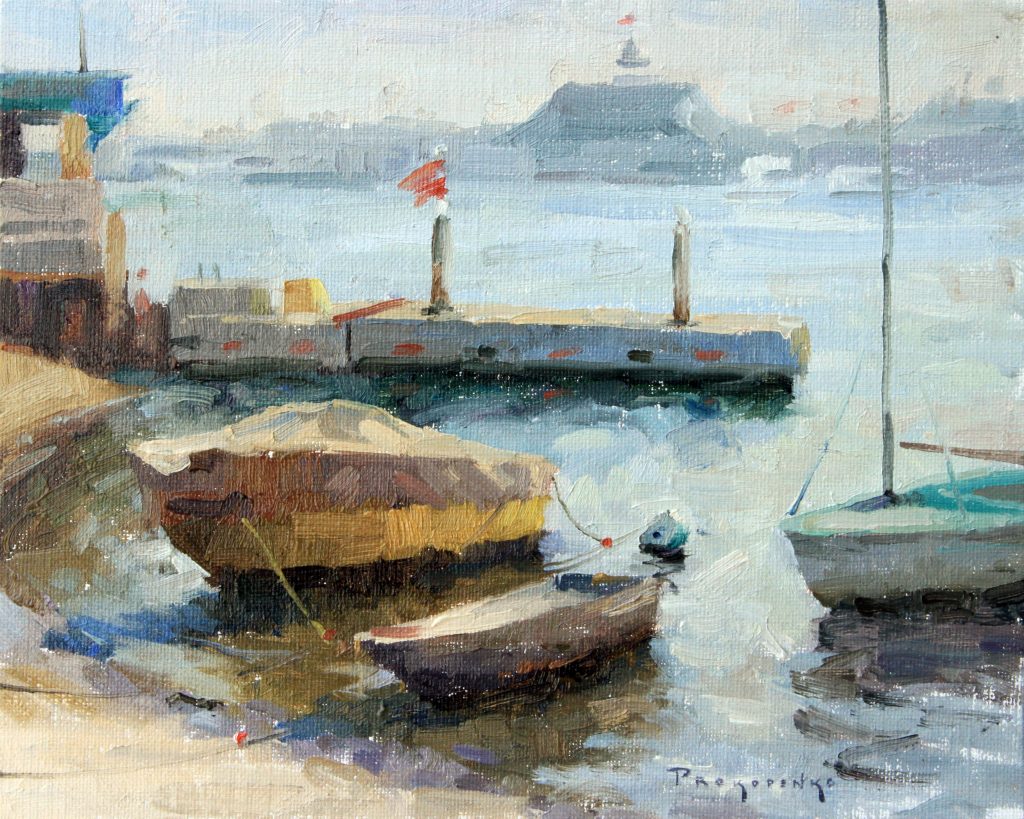 I feel that one of the most important factors for happiness is growth. I'm never happy with myself if I don't feel like I'm improving or growing as a person. Setting reachable goals and creating a plan for myself keeps me on track and makes me feel accomplished. So, at this time of year, like many others, I start planning my year and make New Year's resolutions. This year, I decided to make 1 career goal and 1 personal goal – Participate in 10 painting competitions and exercise daily.
Career Goal – Participate in 10 Painting Competitions
At this point in my career I need to start getting my name out there (one of the many reasons I started this blog). Participation in competitions or juried shows can get you noticed by major magazines and gallery owners. It can also get you some commissions. Not to mention many have large cash prizes. I don't expect to win any because of the extreme skill out there, but I do expect to meet many people and learn a lot from the experience.
10 is the goal, but I feel that I'll end up applying to more. I've gathered a list of competitions and still adding more. If you know of some important painting competitions or juried shows I've missed, please share with everyone in the comments. If I get a list that I feel is complete enough I'll start a new 'reference' section on this website.
So here's my list so far along with the approximate submission date according to last year's deadline:
January 25 – OPA – National Juried Oil Exhibition
February 1 – Torrey Pines – Art at the Pines (only for San Diego residents)
March 1 – Portrait Society of America – Competition
April – Scottsdale Artist's School – Beaux Arts
May 3 – Artist's Magazine Competition
June – Smithsonian National Portrait Gallery – Outwin Boochever
July – American Impressionist Society – Annual Juried Exhibition
August 30 – Blossom II ~ Art of Flowers
November – ARC Salon
December – CAC – Gold Medal
December 14 – Portrait Society of America Members Only Competition
If you plan to participate, keep in mind that OPA, CAC, AIS, and Portrait Society of America require you to be a member. So, start planning early.
Personal Goal – Exercise daily
That means 365 consecutive days of exercise. I'm going for at least 15 minutes of some kind of fitness activity. I'll try to keep most days short and intense, but every now and then slow it down. To keep it fun and fresh I'll do whatever I'm in the mood for that day. I could go to the gym, use my p90x DVDs, run, surf in the summer, go hiking, exploring, swimming, etc… The point here is to develop a habit of daily exercise.
Even though this is an art blog, I don't feel like I'm getting of topic because exercise is an important part of mental clarity, stamina, and performance. Exercise will improve all aspects of your life, including painting.
I'm 25 days in to this goal and I can already feel the results. Yesterday's painting session lasted 4.5 hours and I felt more focused in the end then in the beginning. I didn't want to stop, but it was 4 pm and I needed to eat lunch. Usually, after 3 hours I start noticing myself slowing down and getting lazy with decisions and mixing paint. I'm liking the perks of this exercise thing.