The Zoo Trip
The zoo trip turned out to be a great success! The grizzly bears were very active, giving me many angles and poses to choose from. I ended up with almost 400 photos. Thank you, Hemal, for using your guest pass on me.
It took me a few hours to look through them all and test some of my favorites in photoshop. I ended up choosing this one as my favorite: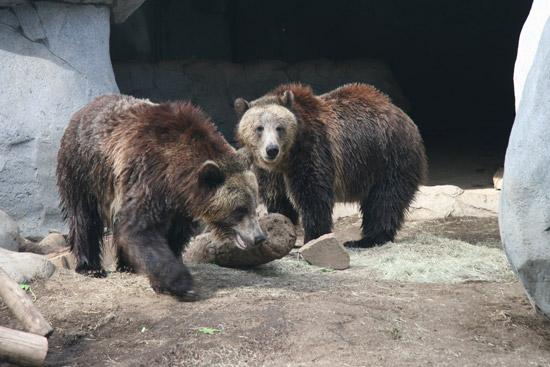 Photoshop the Bears
I use the Extract tool (filter > extract) to cut the bears out of the photo. Then, I copy them over to the landscape photo, resize them and play around with the placement. Brightness, contrast, and colors need to be adjusted to fit the lighting of the new environment. I also added some quick rim light from the sunset with a small brush and used the burn tool to darken the ground underneath the bears, representing a soft cast shadow.
After doing the gouache color study, I decided that I don't like the rock in the lower left corner. So, I added a fallen tree instead.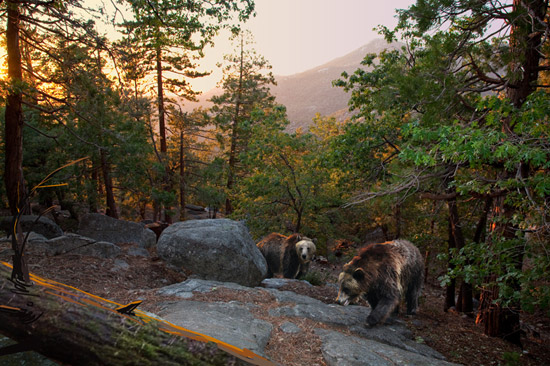 I like this composition because all the shapes in the lower part point to where the bears are headed. And it tells a calm story – A sunset marks the end of the day for the bears as they retire for the night.
Next – Part 6: Finished Painting