The past two times I went plein air painting, I've had an urge to zoom in and focus on a specific object.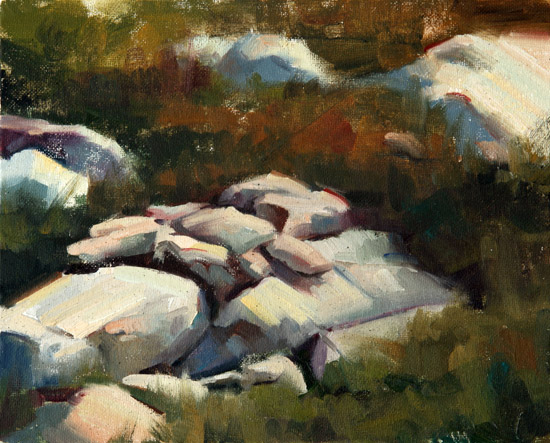 This painting of the rocks had some intense sunlight that came and left every 10 minutes. It was good practice to try to remember the light shapes while the sun was behind a cloud and then check it when the sun came back out. This little guy will be showing at the Julian Art Gallery November 7 – 29 with the California Art Club. If you live in San Diego, come visit me at the Artist Reception, November 7th 6-8pm.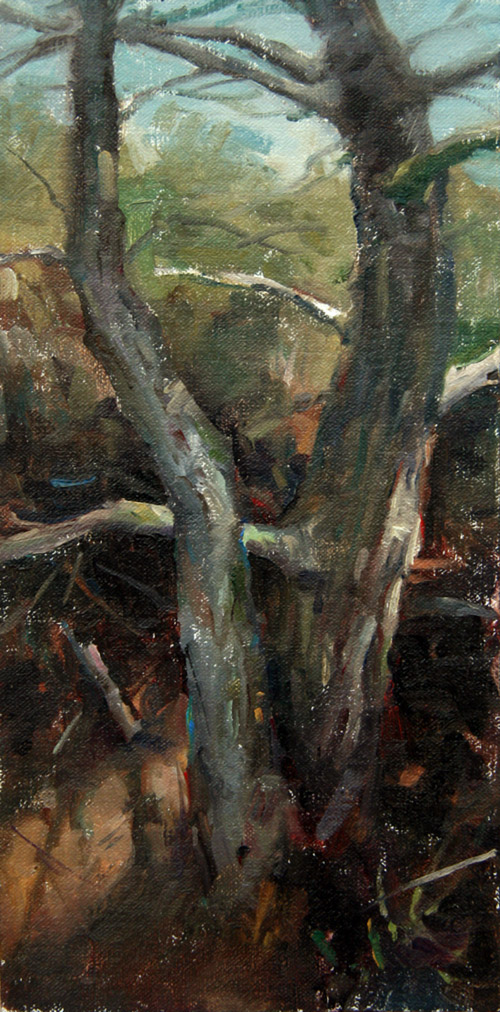 These trees had no direct sunlight. Most of the painting is shadow with the exception of the bottom left corner, the background and a little bit of light that I forced onto the branches. The lesson in this one was trying to make the trees 3-dimensional using color and subtle value transitions. It's much easier to do when there is direct sunlight.